With the race underway for who will become the next Conservative party leader, we looked at how Penny Mordaunt's message is being spread on social media. The illustration below looks at retweets of #PM4PM – Penny's campaign hashtag.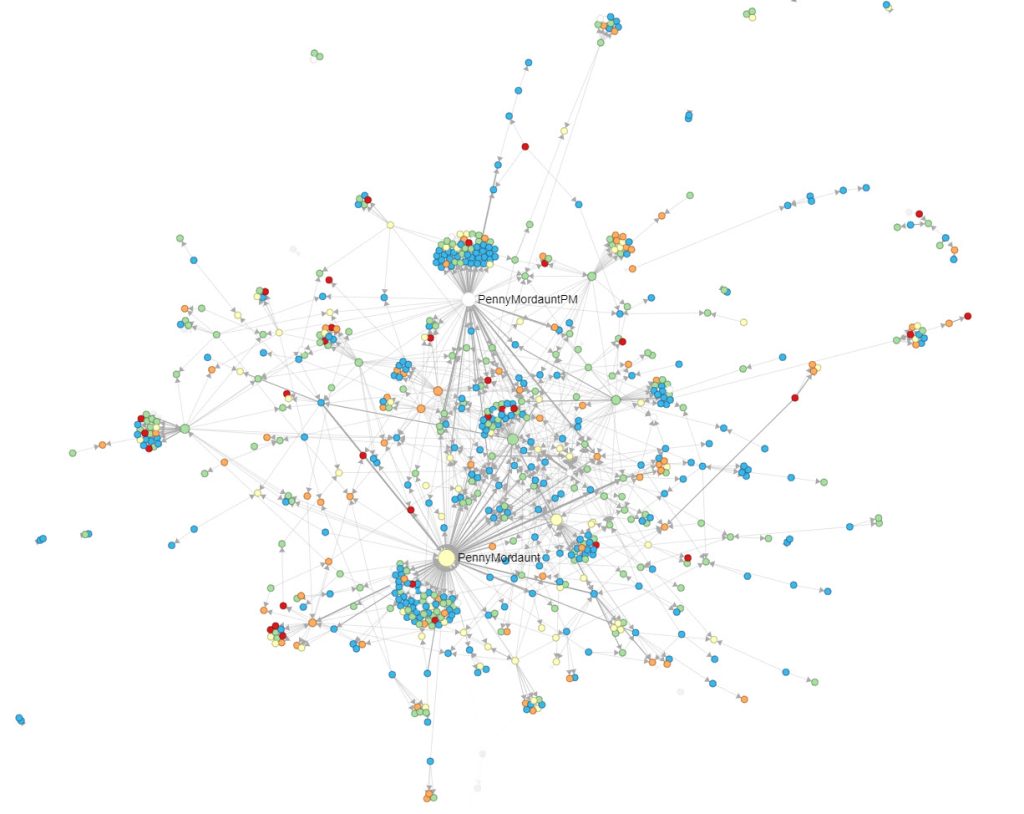 Distilling this into a simple bar chart reveals who's currently influential in spreading the message. The chart shows a count of retweets of that account.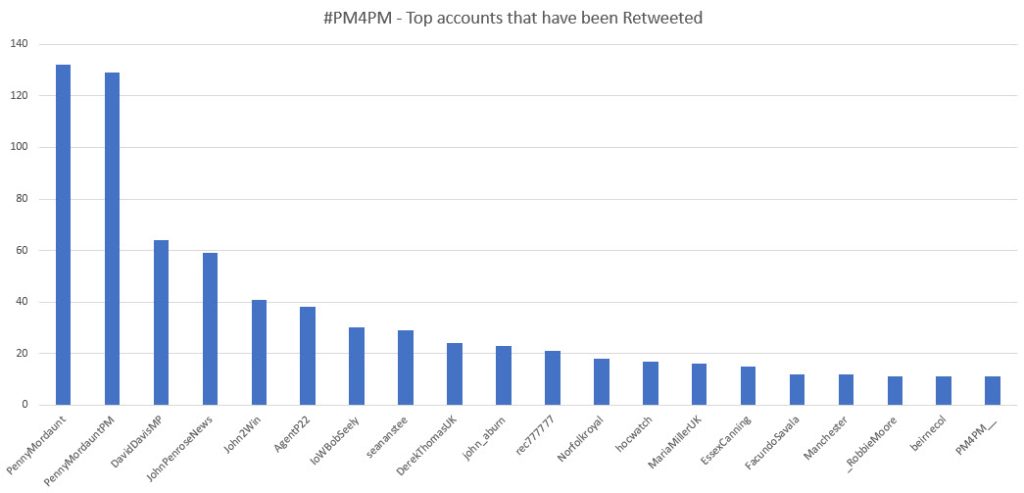 Were we to now simulate Penny in a the Conducttr information environment, we could model similar clusters of active followers and distribute with realistic Pattern of Life (PoL) chains. While the clusters and distribution mechanisms are pre-scripted, the content isn't. Using "custom data" (our jargon for variables), we can wait for the human role-player playing Penny to live publish a message and then we point the distribution network at the message and watch it realistic build over time and social media accounts.